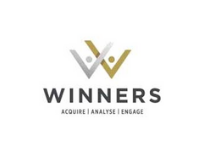 Winning With Data - E-learning Course
In this course you will learn how to apply the principles of CRM and analytics to the business of sports and ensure you can discuss the subject of data with confidence.
You will get to try some market leading software and apply real world use cases to bring the course to life.

Full description
Welcome to Winning with Data!
This is the only online course that will teach you how to use data-driven marketing and decision-making for the unique challenges and opportunities in the business of sports.
This course will show you how to:
Increase revenue from tickets and merchandise sales, sponsorship, and media rights.
Increase engagement with your content and your promotions.
Increase participation in your sport, from your athletes, coaches, referees, and volunteers.
You'll watch me discussing this and much more on video, you can download the transcripts as well as listening, and I'll be checking your knowledge along the way with our quick quizzes. At the end of each module you'll then complete an exercise with either me, Rachel, Andrea, or Eugene, which you'll submit to us for checking. Some of these exercises will introduce you to market leading software, Tableau and SALESmanago.
Along the way you can schedule a one-on-one video call with any of the course tutors, use the online chat function, and join or start a discussion in the forum.
I plan to help you as much as I can as you take this course – and my team will be right at my side to provide additional support.
You should take this course if you are...
A student on a Sports Management, Marketing or Business course and don't have data-specific modules in the curriculum - This course will provide you with that increased KNOWLEDGE.
Currently Working for a rights owner and would like to expand your knowledge - Whatever your current role, this course will teach you how to use data to DO YOUR JOB BETTER!
A specialist within a specific field such as data analytics, data-driven marketing, data law, or IT - This course will help you understand how your role impacts everyone else's and, most importantly, the differences you can make to ensuring overall SUCCESS.
A senior Manager who worked your way to the top before data become as important as it is now - This course will enable you to talk about data with your peers and team members - even though you'll rely on others to do the work, you'll understand exactly WHAT they're doing and HOW they're doing it.
Operating in a data-environment but keen to get a job in sports - This course will help you understand what's important to sports rights owners and how you can apply your skills to SOLVE THEIR PROBLEMS AND IDENTIFY OPPORTUNITIES.
Modules Include:
Principles of CRM
The importance of data
The CRM ecosystem
Data driven marketing
CRM & data in sponsorship
Business change
Data and the law
At the end of each section we'll ask you to complete a quick quiz based on the information we share in the preceding video. Then at the end of each module you'll be expected to complete an exercise and send us your work so we can provide you with feedback.
Click the button below to register