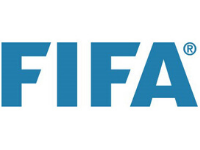 VAR Project Manager
Federations & Major Events
Full Time
Wettbewerbsfähig
29 / 05
Full description
To support our Refereeing Division, FIFA is looking to recruit a service-oriented and cooperative person as a VAR Project Manager.
Your duties
• Managing the education, training and approval process for (video) match officials, single matches and full competition in all MAs worldwide
• Participating in VAR kick-off workshops
• Fulfilling MA course requests and appointing referee/VAR instructors
• Administrating expenses of FIFA instructors
• Following up on questions/requests from Member Associations (mainly on the use of RefAssist, VAR IAAP Platform and IFES)
• Administrating and supporting the subdivision at the Home of FIFA as well as FIFA competitions and refereeing activities worldwide as needed
• Encouraging Member Associations to submit data accurately and on time to ensure smooth match/competition VAR approval processes
• Managing the FIFA International List serving as project leader to the FIFA Member Association for all aspects connected with the list

Our requirements
• High level of Refereeing experience
• Demonstrable knowledge and understanding of VAR Protocol and Procedures
• Excellent knowledge of Office programs (Word, PowerPoint and very confident with Excel)
• Technical skills related to use of different platforms
• High level of comfort with technology and data as well as the ability to provide solutions for improved ways of collecting and managing information
• Fluency in English and Spanish a must, any other or one of the FIFA languages is an advantage (German or French)
• Service-oriented spirit and solution-oriented approach to refereeing matters in general
• Excellent communication skills
• A can-do mentality
• Team player
You can expect a highly motivated and helpful team working in a dynamic multicultural environment. If you have the necessary qualifications and are keen to work for an international organization, please click "apply here" and submit your application in English (motivation letter, CV, diplomas and reference letters).