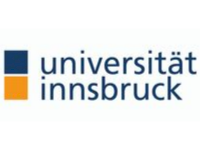 Master Programme Sustainable Regional and Destination Development
Die Absolventinnen und Absolventen haben die inhaltlichen und fachlichen Kompetenzen, um:
Strukturen und Prozesse in Regionen und Destinationen zu analysieren,
die Rolle der einzelnen Stakeholder zu verstehen und ihr Zusammenwirken einzuordnen.
Full description
The graduates have the content and professional skills required:
To analyze structures and processes in regions and destinations,
To understand the role of the individual stakeholders and to classify their interaction.
Expected learning outcomes:
The graduates are able:
To independently acquire new scientific findings from regional and tourism research, to assess them and apply them in practice.
To involve stakeholders with diverging goals in strategic development processes and to moderate between opposing positions.
To analyse actual situations at company, regional and supra-regional level and thus to estimate the respective development potential.
To create the organisational, technical and financial prerequisites for the implementation of strategies and to manage complex implementation processes operationally.
Future perspectives:
Occupational fields and career opportunities
Graduates are well prepared for an upscale job description in the management of tourism companies, in inter-company organisations, in interest groups and consulting firms. Of course, there are also fields of work in the public sector (regional management, regional planning).
Specialisation:
Sports marketing and event management
Course type:
Master of Science (MSc)
Study mode:
The standard period of study is 4 semesters or 120 ECTS-AP, whereby according to university law the workload of a study year must be 1,500 (real) hours and 60 credits are allocated to this workload (one ECTS credit corresponds to a student workload of 25 hours).
Location:
Joint Master's programme of the University of Innsbruck and UMIT - Private University for Health Sciences, Medical Informatics and Technology GmbH.
Duration:
4 semesters