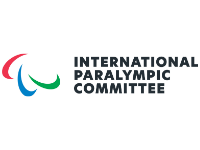 Junior System-Administrator (f/m/x)
Federations & Major Events
Full Time
Wettbewerbsfähig
4 / 04
The International Paralympic Committee (IPC) offers the newly-created position of a full-time Junior-System-Administrator (f/m/x) in a multi-cultural team at the IPC Headquarters in Bonn, Germany. For this position, we will review applications and interview candidates on a rolling basis. The successful candidate may be subject to a personal background check.
Full description
ABOUT THE IPC
At the IPC, we work as one team, aligned and focused on fulfilling our vision and mission. The IPC's vision is for an inclusive world through Para sport. We believe that Change Starts With Sport, and that the work of the Paralympic Movement is a
catalyst for driving social inclusion and advancing the UN Convention on the Rights of Persons with Disabilities and the UN's 17 Sustainable Development Goals. The IPC seeks to use the influential global position of the Paralympic Movement
and the growing profile of Para athletes to challenge the stigma attached to disability and empower social transformation.
The IPC is the global governing body of the Paralympic Movement. We supervise the organisation of the Paralympic Games and Paralympic Winter Games and serve as International Federation for 10 Para sports. We enjoy a positive working relationship with the IPC Governing Board, members of which are democratically elected every four years by the IPC General Assembly. The IPC is a purpose-driven non-profit association. Our mission is to lead the Paralympic Movement, oversee the delivery of the Paralympic Games and support members to enable Para athletes to achieve sporting excellence. Since 1989, we have been creating change through sport with the Paralympic Games and Paralympic athletes at our core.
ROLE
The IPC offers the position of a full-time IPC Junior-System-Administrator (f/m/x) in an international and multicultural team at the IPC Headquarters in Bonn, Germany, starting as soon as possible.

Core responsibilities include:
Support the implementation, operation and servicing of a mainly Microsoft based hybrid infrastructure consisting of on-premise (Active Directory, Hyper-V, Exchange) and cloud-workloads (O365, ADFS, OneDrive, SharePoint, Skype for Business etc.)
Configure and maintain the network devices in IPC's internal LAN and Remote Office Connections.
Monitor infrastructure security through backups, threat detection, access controls, network monitoring and firewalls.
Deliver first level support to internal clients and support the IT Team with troubleshooting issues.
Support internal projects with technical requirements and assist the IT Team in Infrastructure Projects.
Participate in and Support continual optimisation of operational procedures.
Build an internal wiki with technical documentation, manuals and IT procedures.
Develop expertise to train staff on new technologies.
Core requirements include:
A Bachelor's degree in Computer Science, Computer Information Systems, Computer Applications, or a University degree in a related field with equivalent experience.
Experience in System Administration, Network Administration, Technical Support or similar roles in a small to medium-sized enterprise.
Experience with Microsoft Products (Active Directory, Hyper-V, Exchange, Office 365, SharePoint, OneDrive, Skype for Business).
Knowledge of System Security such as Threat/Intrusion Detection and Prevention, Data Backup and Recovery etc.
Familiarity with various devices such as Firewalls, Routers, Switches, Access Points, Servers, Storages and Technologies such as Virtualization and Clustering.
Working experience in cross functional IT teams / projects.
Strong communication and organisational skills, service and teamwork orientation as well as a structured, independent and conscientious working style.
Ability to work in an international and multicultural environment.
Fluency in English both written and verbal is mandatory.
Do you want to apply?
If you are interested and provide a good match with our requirements, please send your CV and cover letter in English and in pdf format via the button below.
We especially encourage individuals with an impairment to apply; we support the relocation process and provide transitional accessible accommodation. For further information on the IPC, please contact us or visit our website.