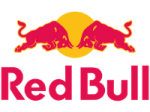 Red Bull
In 1987, Red Bull not only launched a completely new product, but it also created and has led ever since a whole new product category, Energy Drinks. Nowadays Red Bull employs more than 11500 people in over 171 countries, selling over 6 billion cans a year. The World of Red Bull provides the forum for you to use your talent and passion, to develop yourself and make an impact. Find out why we're different.
More about us
As of the end of 2018, Red Bull employed 12,239 people in 171 countries - compared to the end of 2017 when we had 11,886 employees in 171 countries.

In terms of further expansion, Red Bull is targeting the core markets of Western Europe and the USA and growth markets in the Far East, while also focusing on the continued roll-out of the Red Bull Organics range.