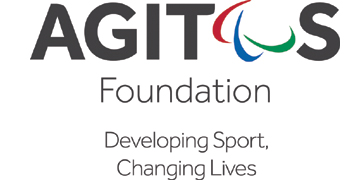 Agitos Foundation
The Agitos Foundation, the development arm of the International Paralympic Committee (IPC), is the leading global organisation developing sport activities for people with an impairment as a tool for changing lives and contributing to an inclusive society.
The Agitos Foundation is responsible for the IPC Strategic Goal of Athlete Development as defined in the 2011-2014 IPC Strategic Plan. Through this commitment, the Foundation extends the philosophy of the Paralympic Games, whose athletes are role models of human potential and act as leaders for change.
Taking its name from the Paralympic Symbol (the Agitos – meaning "I move" in Latin), the Agitos Foundation supports and implements initiatives that enable para-athletes to achieve sporting excellence. To support this further, the Foundation assists IPC Member Organisations around the world to build their human and organisational capacities to spread the Paralympic Movement's values of courage, determination, inspiration and equality.