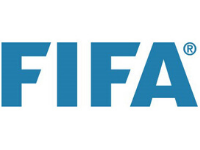 Video Content Manager (Maternity Cover)
Verbände & Großereignisse
Vollzeit
Wettbewerbsfähig
30 / 07
Full description
On the ball?
To support our Commercial Division, FIFA is looking to recruit a creative and committed person as a Video Content Manager, 100% (maternity cover: from July 2020 till Year end)
Your duties
* Main point of contact for any video content for FIFA's Digital Commercial platforms
* Managing FIFA's Commercial video content on a day-to-day basis
* Production of unique, engaging, interactive video content for FIFA's stakeholders, both internal and external (MRLs and Sponsors); followers and football fans
* Supporting the Content Team in the ideation process in regards to video content * Managing external agencies in regards to video content - directing and leading them, including pitches and proposals, from ideation to completion
* Monitoring individual and team performance to ensure goal achievement and take action when required, providing regular and constructive feedback
* Making decisions to further develop FIFA's Commercial video direction and style within the scope presented by the different projects and stakeholders
* Liaising with other internal stakeholders inside the Commercial Division for all Digital Video related topics Our requirements
* 5 to 10 years of experience in Video Environment * High interest in digital media and social media
* Strong creative skills to be able to work with subject matter experts to turn ideas into compelling scripts that are shared through video
* Professional usage of a variety of technical skills and software to complete production
* Strong writing and verbal communication skills
* In-depth knowledge and technical understanding of video within Social Media platforms
* Skilled storyteller with a passion for creating and sharing engaging stories
* Fluent in English * Accuracy and attention to detail
* Great commitment and full reliability
* Ability to simultaneously manage several projects in a time sensitive environment
* Flexibility and willingness to work at irregular times, particularly in fast-paced tournament environments
* Willingness to travel
You can expect a highly motivated and helpful team working in a dynamic multicultural environment. If you have the necessary qualifications and are keen to work for an international organisation, please click "apply here" and submit your application in English (motivation letter, CV, diplomas and reference letters). Fédération Internationale de Football Association, FIFA-Strasse 20, 8044 Zurich Only direct applications via our applicant tracking system will be considered (no agencies or applications via email/post please).