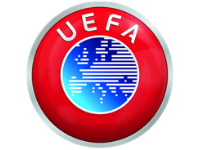 Spectator Services & Mobility Assistant
Verbände & Großereignisse
Vollzeit
Wettbewerbsfähig
19 / 10
Full description
Job information:

Division / Unit: Operations / Host Relations & Event Experience
Contract type: Fixed Term
Start date: 01.11.2022
End date: 31.08.2024
Location: Nyon

Main goal:

The Spectator Services and Mobility team is responsible for communicating UEFA's requirements, technical guidelines and recommendations to external partners so that mobility and transport operations and spectator services run smoothly during events.

The Spectator Services and Mobility Assistant supports the team to ensure the effective and consistent planning, preparedness and delivery of spectator services and mobility operations across a range of UEFA competition finals. The successful candidate reports to the Spectator Services Specialist and assists the mobility team with ad hoc tasks, liaising with internal and external stakeholders interactively and dynamically.



Key responsibilities:

The role involves providing general administrative support to the mobility team, supporting their daily operations, performing various administrative tasks and managing documents (on BI platforms). Specific responsibilities include:
- attending on-site visits when necessary;
- basic account management;
- attending and presenting at internal and external stakeholder meetings;
- examining and understanding information from a range of complex sources;
- extracting and analysing information from different sources and presenting the findings in an easy-to-understand form to support data-driven decision-making, including presenting data visually in the form of tables, charts and graphs;
- helping to produce relevant statistics, documents and reports relating to planning and operations;
- supporting the development and optimisation of the team's operations process and identifying opportunities for increased efficiency;
- supporting the preparation and verification of the planning, implementation and delivery of spectator services and mobility operations, helping to ensure completeness, accuracy and compliance with industry best practices and standards.

Profile:

Experience required:
- from 1 to 3 years / in data analytics or in the engineering industry.
- from 1 to 3 years / working in an international environment.
- less than 1 year / working on major sports events.

Education:
- Bachelor's in engineering or equivalent.

Languages:
- English / Advanced

Additional requirements:
- MS Excel / Advanced
- MS Outlook / Advanced
- MS PowerPoint / Advanced
- MS Word / Advanced
- Tableau / Intermediate
- Ability to multitask and work in an international environment
- Attention to detail combined with an ability to see the bigger picture
- Resilience and a solution-oriented approach
- Ability to work as a team and remain diplomatic
- Excellent spoken and written communication skills
- Desire to innovate and set new benchmarks in the field of spectator services and mobility
- Excellent administrative, organisational and presentation skills as well as the ability to prioritise, manage and meet deadlines
- Willingness and ability to travel (up to 10% of total working time)