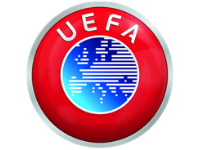 Signage Assistant
Verbände & Großereignisse
Vollzeit
Wettbewerbsfähig
17 / 08
Full description
Job information:

Division / Unit: Operations / Event Operations
Contract type: Fixed Term
Start date: 01.09.2022
End date: 31.08.2024
Location: Nyon

Main goal:

The Signage Assistant works as part of a team implementing signage elements for various UEFA club competitions, as well as other related events, such as draws and workshops.
Signage includes producing and installing stadium/event location dressing (e.g. supersites, stadium bowl dressing, wayfinding for all UEFA target groups, TV/media and hospitality requirements) and implementing signage rights delivery for the various UEFA partners, especially pitch perimeter board advertising (LED and static) and media backdrops.


Key responsibilities:

- Helping the team to plan and coordinate with internal UEFA stakeholders, external suppliers, stadium staff and local authorities, e.g. producing documents, briefing designers, organising site visits and ordering items;
- Helping the team to prepare for the production and installation of all venue dressing: directional signage for all UEFA target groups, TV and media elements, hospitality;
- Helping with the implementation of signage rights for various UEFA partners, especially pitch perimeter advertising solution and media backdrops;
- Helping the team to run several club competition signage projects, ensuring delivery to the highest possible standards, on time and within budget;
- Helping the team to develop innovative ideas and solutions for signage implementation, streamline internal processes and enhance the look and feel at venues.

Profile:

Experience required:
- From 1 to 3 years of work experience (not necessarily in signage) required.
- Experience with administrative tasks, budget management, minute-taking, etc.

Education:
- Bachelor's degree in applied sciences or marketing, event management, etc.
- Master's degree in applied sciences or marketing, event management, etc.

Languages:
- English / Advanced

Additional requirements:
- MS Excel / Advanced
- MS Outlook / Advanced
- MS PowerPoint / Advanced
- MS Word / Advanced