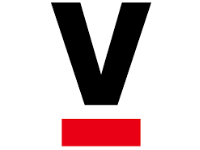 Sales Manager - Global Gaming Partnerships (M/F/D)
Clubs, Teams & Veranstaltungsorte
Wettbewerbsfähig
11 / 02
Full description
Your Responsibilities
Primary focus on sales delivery by displaying a thorough understanding of SPORTFIVE's gaming products and services, and working to a coordinated sales plan to achieve divisional budget targets and strategic objectives
Analyzing existing SPORTFIVE customer portfolio for gaming potential based on gaming customer benchmarks/insights
Enabling our non-gaming (mainly football) sales teams in a tandem-role to pitch gaming rights to their existing customers
Prepare sales propositions for international and domestic clients by understanding their objectives build relationships and secure revenue for the business
Continually developing relevant sales prospect lists by using macro and micro market trends, sound product knowledge and deep understanding of brand marketing to strategically identify relevant clients, industries and geographies
Work closely with the gaming core team (Germany) as well as the esports central team (Germany) to develop key value propositions, product opportunities, sales materials and data/insight analytics, to ensure sales propositions are robust and compelling
Brief Sales Enablement and Marketing colleagues to prepare sales presentations using consumer insights, media value reporting, and additional proprietary methodologies to help build compelling business cases
Maintaining and developing strong relationships across the gaming stakeholder/publisher network, to ensure Sportfive is perceived as the most trusted and most knowledgeable eSports and Gaming marketing agency in the world
Display a thorough understanding of SPORTFIVE's Sports products and services, both inside and outside the gaming and esports category, Work with internal corporate functions such as legal and finance to create robust commercial agreements to support a sales process
Your Profile
Highly motivated sales professional with a track record in generating sponsorship revenues with preferably 2-5 years' experience
Sharing our enthusiasm for gaming and have an above average commitment
You have a sense for trends and dynamic markets/industries
You're fluent in English with strong communication skills
Very good sales communication, presentation and negotiation skills
You show confidence and an inner drive to learn and grow
You're able to organize and work across multiple projects whilst keeping to deadlines
Team player willing and keen on reaching targets together
This is what you can expect from us
Your new environment: an exciting task in the sports business, a committed team with short communication and decision-making pathsOur onboarding: You will start with a position-specific induction and as part of our 'Welcome on Board' initiative you will receive a comprehensive overview of the entire organization
Your development opportunities: Freedom for personal and topic-related development, supported by individual development planning with complementary, further training measures and "training on the job"
Work-life balance: support for work-life balance, including flexible working hours and mobile working, and a free family service for support in all situations
Many corporate benefits: discounted partner offers as well as a wide range of additional benefits, e.g., company pension scheme
Our culture: we demand a culture of diversity and "live" our values - regular training courses and clear internal processes form the formal basis for our open, respectful, and appreciative interaction with one another
SPORTFIVE values the diversity of its employees as an enrichment and is expressly committed to the goal of equal opportunities for all genders. Women are strongly encouraged to apply in this regard.
General information
With the "Power of Five" - comprised of companies, rightsholders, media platforms, fans and our employees, our passion for sports marketing is firmly established in our brand. It is our mission to be the most progressive agency in the sports business and actively be involved in shaping the future of sports marketing.
Our range of services includes everything that has to do with sports marketing and ranges from consulting, virtual perimeter and stadium advertising, jersey sponsoring, international media rights and athlete marketing, to hospitality programmes, travel services and incentives, right up to digital solutions, such as apps, product innovations and creative sponsoring campaigns and activations. With this, we serve the entire value chain in sports marketing individually, based on the customer objective.