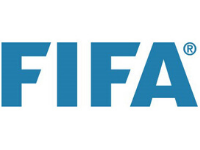 Product Manager
Verbände & Großereignisse
16 / 04
To support our IT Sub-Division, FIFA is looking to recruit a results oriented and trustworthy team player with a high sense of accountability as Product Manager.

Full description
Your duties :
Be accountable for the complete lifecycle of the products in scope
Establish and maintain trustful relationships with various business stakeholders
Create and agree together with the business stakeholders a product long-term vision and strategy
Create and maintain the product roadmap and coordinate its execution, by following a clear governance alongside with the business stakeholders
Create and maintain the product backlog according to the priorities given by the governance
Facilitate and drive alignment among key stakeholders to converge on a set of requirements that bring business added value
Lead the product team throughout an iterative product lifecycle; from inception to operations
Lead the product backlog delivery as agile as required by the product, ensuring continuous engagement from the business throughout the delivery
Ensure that the team effort/capacity is set as efficient as possible, throughout the complete product lifecycle
Ensure the product delivers a high quality user experience

Our requirements :
Master's degree in computer science, engineering or similar
At least 12 years of proven work experience in IT delivery areas or related complexities within global and multi-cultural organizations, ideally in the sports event industry
Solid technical background with understanding and hands-on experience in software development/implementation
In-depth knowledge of various delivery methodologies: such as agile, in particular Scrum, and waterfall
Certification on one of the different delivery methodologies would be a plus; e.g. Scrum Master, PMI-PMP, PMI-ACP
Experience with working close to UX/UI designer and development teams
Experience in Service Management and ITIL Framework would be an asset
Proven work experience as a product manager for at least 5 years within the IT field

You can expect a highly motivated and helpful team working in a dynamic multicultural environment. If you have the necessary qualifications and are keen to work for an international organization, please click "apply here" and submit your application in English (motivation letter, CV, diplomas and reference letters).
Fédération Internationale de Football Association, FIFA-Strasse 20, 8044 Zurich