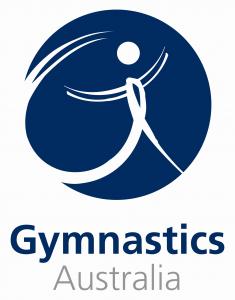 National Coach, Women's Artistic Gymnastics (WAG)
Hochleistungssport & Coaching
Vollzeit
Wettbewerbsfähig
23 / 02
Gymnastics Australia (GA) is recruiting for a National Coach, Women's Artistic Gymnastics (WAG) to lead a future focus program targeting Birmingham2022 Commonwealth Games, Paris2024 Olympic Games and beyond.
Full description
We seek a person with high level contemporary technical expertise and system leadership capability who has the ability to establish relations with influence, proven performance, along with a focus on holistic athlete development.
Reporting to Gymnastics Australia's National Performance Director (NPD), the primary role of the WAG National Coach is to:
Lead, develop and implement the WAG National quadrennial Campaign and annual operational plans, aligned to GA's High Performance Plan (HPP) 2018+ purpose and the AIS's What It Takes To Win (WITTW) approach.
Lead and work with the National Elite Coach Manager and WAG technical commission to ensure our High Performance coaches and judges are contemporary in technical knowledge, athlete holistic development and conversant with the FIG 2021-24 Code of Points and its impact on optimising performance.
Lead and work with the WAG National Pathways Coach to strengthen talent initiatives such as Team Future Advance (TFA) to identify and nurture talent aligned to the Australian Levels Program (ALP) athlete pathway.
Lead and provide input in the development and implementation of transparent policies for the nomination of athletes to: GA's athlete categorisation framework; Pinnacle and Bench Mark Events (BME); international competitions; and national team/squad camps.
Oversee the development and monitoring of Individual Performance Plans (IPP's) for categorised athletes in conjunction with coaching staff, Athlete Wellbeing & Engagement Manager (AW&E) and performance service providers.
Foster and manage working relationships with internal and external stakeholders including coaches, service providers, State & Territory Gymnastic Associations, the National Institute Network (NIN), Australian Olympic Committee (AOC) and Commonwealth Games Australia (CGA).
Fulfil the National Coach role at Pinnacle and BME and other international competitions.
This role is required to travel both internationally and domestically with non-traditional out of hours and weekend work.
QUALIFICATIONS REQUIRED:
Essential
National and international coaching qualifications (minimum FIG 2).
Graduate level aptitude or further education qualification to degree level desirable.
Current (or able to secure) Australian Driver's License.
Current (or able to secure) Australian Working with Children Check and National Police Check
Highly desirable
Working knowledge of the Australian sport system
EXPERIENCE REQUIRED:
Sustained international performance – coached medallist/finalists at Pinnacle, Bench Mark Events level including World Championships and Olympic Games and/or Commonwealth Games.
Devised and executed High Performance quadrennial Campaign and annual operational plans to guide development and achieve elite performance.
Worked within National Sport Systems and high performance environment to develop high potential performers into elite performer.
Worked with integrated performance support services to optimise athlete availability, competition readiness and performance.
Experience with one-to-one peer level coaching and understanding of contemporary coaching methodologies.
Leadership, line management, influencing other coaches within a national system.
Experience and demonstrated capacity to provide timely, compelling, accurate and concise advice to influence and support decision making.
Proven ability to manage challenges and issues and determine performance impact solutions.
Knowledge of the Australian high performance system desirable
EMPLOYEE AND OTHER DETAILS:
Gymnastics Australia is the governing body of gymnastics in Australia, overseeing the delivery of all aspects of the sport nationally. As a large, member-based organisation, GA provides a range of services to state and territory associations, clubs and all pillars of the sport, including hosting major events, technical member training and development and the delivery of national high-performance programs.
GA's Vision: Gymnastics is recognised as the foundation for movement, enriching and energising bodies for life.
GA's Mission: Gymnastics in Australia will Promote our brand, develop our people and Grow our sport.
GA's Values: Respect our people, Excellence in delivery, Act as one, Lead with Integrity.
Gymnastics Australia is an organisation committed to creating a diverse, inclusive, capable, connected and supportive workplace.
Gymnastics Australia promotes the safety, wellbeing and inclusion of all children, including those with a disability and those of Aboriginal or Torres Strait Islander backgrounds.
Gymnastics Australia is committed to protecting children and young people from harm. We require all applicants to undergo an extensive screening process prior to appointment, a process that may include, but is not limited to, comprehensive reference checks, an identity check, a 'working with children' or equivalent check and/or a 'national criminal history record' check. We also require all applicants to read and understand the Child Safety Policy and Member Protection Policies prior to appointment.
All staff are responsible for informing themselves of their obligations and responsibilities in relation to Ethics, Equity and Social Justice. In particular, all staff must demonstrate appropriate and professional workplace behaviours in accordance with the Gymnastics Australia's Values and Code of Conduct.
Appointment to this position is subject to satisfactory completion of Safety Screening requirements including but not limited to:
Valid Employee Working With Children Check
National Police Check
International Police Check verification of unrestricted work rights in Australia, eg citizenship, passport or birth certificate
Certified copies of qualifications
HOW TO APPLY:
To apply for this role, please refer to the full job description which is found at gymnastics.org.au and submit a covering letter outlining your experience with your cv to sgym@gymnastics.org.au">ausgym@gymnastics.org.au by the 2nd of March