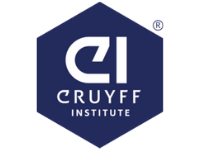 Master in Sport Marketing and Sponsorship
The main objective of the Master in Sport Marketing & Sponsorship is to guide you in your professional development as an integral sport marketing and sponsorship professional, and teach you how to use marketing tools applied to sports to recognize business opportunities, develop strategies in creative industries, anticipate changes, and optimize and analyze information resources judiciously.
Full description
PROGRAM
The curriculum of the Master in Sport Marketing and Sponsorship consists of 8 mandatory modules and an optional module. Each module has a number of teaching units (UD) and each one consists of a continuous assessment test, in which you interactively apply theory, complemented with solving exercises and practical cases. The Master is finalized with the completion of a final project that involves developing the marketing and sponsorship plan of an organization.
LEARNING MODEL
The Master in Sport Marketing & Sponsorship puts you at the center of your education through a learning by doing methodology. We encourage collaborative work and transfer the content to specific situations in sport marketing and sponsorship (connective teaching methodologies and social constructivism). Our faculty of expert professors and tutors will guide you in the learning process, providing high quality training combined with the flexibility of online study.
ACADEMIC ITINERARY
You have the option of studying the Postgraduate Diploma in Sport Marketing (27 ECTS) and the Postgraduate Diploma in Sponsorship (27 ECTS), or you can take modules of the Master separately as specialized courses. This way, you can earn credits towards obtaining the Master degree in a maximum period of 3 years from the start of the first module.
ADMISSION REQUIREMENTS
To be admitted, you must meet one of the following requirements:
Have a Bachelor's degree, diploma or equivalent.
Have at least 3 years of experience in the field of marketing and/or sponsorship.
Have developed a career as a professional athlete.
MODALITY
Online in English or Spanish
The Master in Sport Marketing & Sponsorship for you, if:
You are an (ex-) athlete and are looking for specialized education in marketing and sponsorship to give your professional career a boost.
You work in Marketing and want to deepen your experience and knowledge in marketing and sponsorship applied to sport.
You wish to complete your training with a specialized postgraduate degree in sport marketing and sponsorship to create a future for yourself within the sports industry.
LEARNING OUTCOMES
To know the operating environment of sport organizations, functional areas and analytical tools.
To understand, analyze and implement marketing and sponsorship strategies, development strategies, and the launching and positioning of new products.
To make decisions relating to product, price, distribution and communication components.
To understand the qualitative and quantitative analysis and diagnostic tools for sports market research.
To understand, analyze and assess the role of digital communities and social media in sport organizations.
To analyze and evaluate marketing strategies for the internationalization of sports activities.
To use technological tools for the exploitation of business resources through sport marketing.
BENEFITS
Learning 3.0: flexible schedules, different learning, and technological environments.
World-class faculty: interaction with expert professors and professionals from the industry.
Collaborative tools, group work, communication, and debate.
Sports industry oriented: approaches training from the business sector to the sports industry.
Learning based on experience: designed to improve professionalism.
PROFESSIONAL OPPORTUNITIES
Sport Marketing and Sponsorship (private and public companies)
Advertising and Branding (advertising agencies and media agencies)
Sports Competition (professional sports clubs and event organization)
Leadership and Management (federations, sports associations, NGOs and foundations)
Sports Consulting (private business initiatives)
Sports Journalism (media agencies and media)