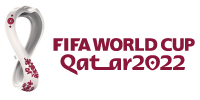 Marketing Rights Delivery Manager
Verbände & Großereignisse
Vollzeit
Wettbewerbsfähig
11 / 02
Coordinate marketing activities in Qatar as part of the Marketing Services subdivision in the Qatar 2022 LLC. Ensure delivery of contract rights and obligations of FIFA Commercial Affiliates and implement all marketing aspects and deliverables in line with FIFA Marketing (Zürich) objectives and requirements.
Full description
Key responsibilities
Assist FIFA Head of Marketing Rights Delivery in all matters related to FIFA Marketing Services unit's objectives and obligations.
Act as main point of contact in Qatar on all Marketing aspects for internal and external stakeholders.
Manage and lead Q22 marketing team in the host country and provide necessary support and guidance to all marketing-related services suppliers/providers.
Assume all administrative responsibility for the Marketing team based in Qatar where relevant.
Setup and provide a timely, regular and detailed project reporting process to FIFA Head of Marketing Rights Delivery.
Complete and update any integrated project plans and milestones.
Ensure delivery of rights and Obligations to Commercial Affiliates as per FIFA's instructions.
Manage and implement clean site and Commercial Affiliates exclusivity in stadiums, training sites and all other relevant official venues (e.g. official dinner location, official hotels, etc.).
Manage relevant projects' budget as per FIFA's instructions.
Ensure sponsor recognition programme implemented in all the relevant areas (all official venues, protocol routes and ancillary sites) as per guidelines provided by Marketing Services team in Zurich.
Implement all Marketing Operations Projects for the FIFA World Cup 2022TM in Qatar (e.g. Youth Programme, Fan Zone/brand activation, accreditation, Value-in-Kind, Special Marketing Programmes, Sponsor activities).
Support F&B Manager to deliver a successful Food & Beverage Concessions project, and help managing the appointed concessionaire(s).
Implement Marketing Operations requirements at all other Ancillary events held in Qatar such as Workshops, Official marks launches, draws, etc.
Assist relevant commercial affiliates with the delivery and installation of "Value-in-Kind" products.
Plan and ensure delivery of marketing related facilities at each venue.
Lead marketing related matters at all FIFA inspections, open days, visits with the understanding of the marketing requirements at each venue and knowledge of each venue dynamics in general.
Develop, prepare, and execute all Commercial Affiliate / Marketing stadium tours with a clear understanding of scope and objectives of the specific tours.
Ensure delivery of requirements relevant for all marketing suppliers.
Ensure correct delivery of advertising boards (static and LED) project at all venues by appointed suppliers.
Prepare, organise and develop all workshops and materials for the onsite Marketing team.
Monitor and approve correct usage of the FIFA event marks in the host country.
Follow and regular report on the Host Country dressing implementation.
Qualifications and experience
A minimum experience of 8 years in sports event management and ideally sponsorship marketing (preferably in football)
Proven experience in managing hierarchical, administrative and budget responsibilities international events ideally in the sports industry
Strong knowledge of catering operations in major event settings and of the sports hospitality industry
University degree
Experience in international sports / large-scale event management
Strong Knowledge of event planning and event project management processes
Fluency in English, other languages are an added benefit (Arabic a plus)
High-level leadership skills
Good communication, negotiation and networking skills
Ability to delegate and guide staff
Excellent planning skills
Stress and intensive work resistance, persistence and a commitment to procedures
Strong commitment to quality and results and accountability of each team member
Service-oriented approach (towards Commercial Affiliates)
Good IT skills and MS Office (Word, Excel, Visio, PowerPoint) as well as sharing platforms
Ability to adopt a strategic view, take decisions and act promptly
Good analytical and conceptual skills
Attention to detail
Open-mindedness, flexibility and adaptability
Team Player
Great attention to detail and quality standards
Innovator and added-value approach towards Rights implementation offered to Commercial Affiliates
Experience or knowledge of the Host Country (Qatar) culture would be an added asset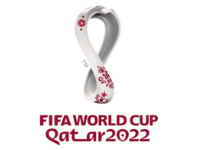 FIFA World Cup Qatar 2022 LLC