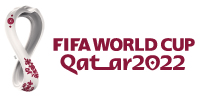 Junior Legal Counsel
Verbände & Großereignisse
Vollzeit
Wettbewerbsfähig
30 / 01
FIFA and the Qatar 2022 Local Organising Committee LLC (LOC) has formed a joint venture (Q22), which will is responsible for operational delivery of the FIFA World Cup Qatar 2022 TM.
The Junior Legal Counsel will provide legal services from the Legal Department and support the Legal Counsel in ensuring that Q22 legal activities meet best practices.
Full description
Key responsibilities
Provide legal services to Q22 internal clients from the Legal Department.
Ensure legal compliance in all aspects of the business with local, regional and international laws as required.
Deliver legal services to Q22 internal clients in a timely manner and to local and international standards.
Maintain applicable standards, policies and processes.
Ensure resolution, follow up and implementation of legal matters as per established standards.
Align legal solutions with business requirements.
Ensure accurate and appropriate maintenance of legal records and documentation.
Perform any other duties assigned by the Legal Counsel, the Legal Director and/or the Chief Financial Officer directly related or relevant to the job.
Qualifications
Bachelor degree in law and preferably a second degree (Masters or J.D. if Bachelors in non-legal discipline).
Certified as a law practitioner in at least 1 major jurisdiction.
Experience:
3-5 years' experience with an understanding of the operations of major events and regional and international projects. Preferably with Qatar experience.
Excellent written and verbal communication skills.
Good analytical and organizational skills.
High attention to detail, accuracy, and follow-through.
Strong problem-solving abilities.
Flexibility and a related ability to work autonomously.
A team player willing to work on tight timelines.
A positive attitude, patience and persistence.
Skills:
English fluency – spoken written (required).
Knowlede of Arabic is an advantage.
Advanced skills in MS Office (Excel, Word, PowerPoint, Visio & Project).
Planning software and online collaboration tools (an asset).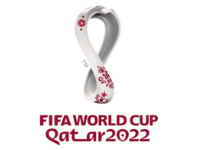 FIFA World Cup Qatar 2022 LLC