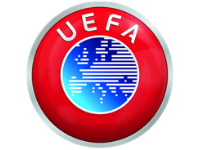 ICT Enterprise Architect
Verbände & Großereignisse
Vollzeit
Wettbewerbsfähig
21 / 06
Full description
Job information:

Division / Unit: Services / Information & Communication Technology
Contract type: Permanent
Start date: 01.08.2023
Location: Nyon

Main goal:

Do you want to have an impact on European football by helping businesses to create value using technology?
If you like solving complex problems and influencing IT professionals and you are very experienced in IT architecture, we would love to receive your application.

The ICT Enterprise Architect leads, develops and prioritises UEFA's technological ICT landscape and its long term IT strategy in order to guarantee the organisation's technological independence and control, as well as steering the ICT strategy to ensure that it remains aligned with UEFA's overall strategy. The position-holder supports investment decisions and innovation and shapes the enhancement and implementation of cutting-edge technologies with a view to optimising efficiency.


Key responsibilities:

Enterprise architecture strategy:
- Direct the overall architecture strategy and build an actionable technological road map
- Understand UEFA's business strategy
- Present the tactical and strategic benefits of a consistent architectural approach
- Implement best practices in terms of business, application, and technological architecture
- Establish the means and resources required to guide the execution of the strategy and the technological road map
- Communicates the architectural direction

Enterprise architecture practices:
- Maintain the vision, standards, principles and guidelines relating to the ICT architecture
- Work with the solutions architect to validate the solution designs
- Collaborate with other ICT teams (infrastructure, solutions, security, etc.) to ensure alignment with the technological road map
- Work with the data architect to define and support UEFA's ICT data strategy
- Act as a leader for the wider technical community, including internal staff and suppliers
- Ensure that suppliers and partners deliver in accordance with guidelines and policies

Innovation:
- Assess forces impacting UEFA's strategy and identify technology enablers
- Collect data on technological trends and scan emerging technologies in order to advise on possible opportunities
- Flag up any technological threats or technical debts and propose measures to mitigate them
- Run technology experiments

Business and ICT portfolio:
- Lead the analysis of UEFA's future-state capabilities and ICT environment to detect deficiencies and recommend solutions for improvement
- Identify, prioritise and structure the organisation's business capabilities
- Determine the relationship between people, processes, data and technology
- Present gap analyses and ICT investment road maps that reflect the status of the existing ICT services road map

Profile:

Experience required:
- At least 7 years' experience working with ICT architectures.

Education:
- Bachelors degree in information technology.

Languages:
- English / Advanced

Additional requirements:
- Advanced knowledge of enterprise architecture management tools (e.g. ARIS, LeanIX, Ardoq)
- Expert knowledge of enterprise architecture frameworks (e.g. TOGAF, FEAF)
- Advanced knowledge of SaaS, IaaS, PaaS, SOAs, APIs, open data, microservices, event-driven IT and analytics
- Good knowledge of service life cyle management and methodologies (e.g. Aagile, Waterfall, ITIL, SaFe)
- Advanced project management skills
- Experience working in a multi-cultural environment
- Ability to influence others and work in a matrix organisation
- An open-minded, positive attitude