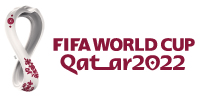 Hospitality Technical Production Manager
Verbände & Großereignisse
Vollzeit
Wettbewerbsfähig
11 / 02
FIFA and the Qatar LOC has created a new Joint Venture, which will be responsible for the operational delivery of the FIFA World Cup 2022™.
Reporting to the FIFA Hospitality team, the Hospitality Technical Production Manager will supervise the implementation of all stadium Hospitality infrastructure and technical operations across all stadiums of the FIFA World Cup 2022™. She/he will work closely with the hospitality rights holder and the stadium infrastructure teams to ensure contractual and requirements compliance.
Full description
Key responsibilities
Monitors stadium hospitality infrastructure readiness and maintenance, producing regular reports.
Coordinates and prioritizes hospitality issue management, keeping updated issue logs.
Implements and manages documentation exchange procedures to/from the hospitality rights holder.
Defines and monitors timelines and standards for Hospitality technical documentation.
Validates overlay documentation for hospitality, ensuring full requirement compliance.
Validates all technical requirements from the Hospitality Rights Holder, particularly for power, water, HVAC and IT.
Ensures right holder's compliance to infrastructure implementation, monitoring timelines, suppliers and working methods.
Coordinates handover/handback procedures of Hospitality facilities to the hospitality rights holder.
Supports the rights holder to obtain the necessary permits and approvals in relation to stadium hospitality structures.
Ensures appropriate hospitality logistic routes and operations, with special attention to catering logistics.
Manages the entire hospitality technical delivery operation during the tournament, across all stadiums.
Close day to day collaboration and support to the Hospitality Operations Manager.
Qualifications and experience
A minimum experience of 5 years in a technical management role in major international events
Proven track record in managing complex projects, including overlay, preferably in the sports industry
Strong knowledge of catering operations in major event settings and of the sports hospitality industry
University degree in appropriate subject (or adequate training/vocational education)
Experience in international sports / large-scale event management
Knowledge of event planning and event project management processes
Experience or knowledge of local culture will be an added benefit
Experience of managing multi-disciplined teams across a variety of event technical areas
Strong IT skills including AutoCAD (advanced knowledge) and MS Office (Word, Excel, Visio, PowerPoint)
Fluency in English, other languages are an added benefit
Team Player, willing to work to tight timelines
Great attention to detail and quality standards
Positive attitude, patience, resilience and persistence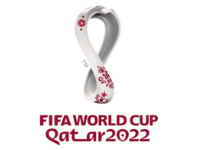 FIFA World Cup Qatar 2022 LLC