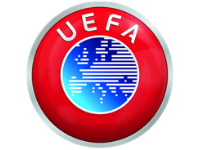 Hospitality Production Specialist - UCLF
Verbände & Großereignisse
Vollzeit
Wettbewerbsfähig
7 / 12
Full description
Job information:

Division / Unit: UEFA Events SA / Revenue Operations
Contract type: Permanent
Start date: 16.01.2023
Location: Nyon

Main goal:

We are looking for a highly motivated and service-oriented individual who always strives for excellence to join the Hospitality Production team.

Together with the Hospitality Production Manager, the Hospitality Production Specialist is responsible for the design, planning, operational implementation, and successful delivery of all hospitality programmes for UEFA club competition finals, with a particular focus on the UEFA Champions League final as well as possible involvement in the finals of the UEFA Europa League and UEFA Europa Conference League and the UEFA Super Cup. Hospitality includes catering services as well as look and feel, entertainment and other production services (e.g. audio, video and lighting, guest host services, etc.). The role also comprises the planning and implementation of staff catering services.

The Hospitality Production Specialist works under the supervision of the Hospitality Production Manager and is a key contact person for all relevant competence centres within UEFA and for external stakeholders, including hospitality service providers, local organising committees, UEFA's marketing agency and - in particular for the UEFA Champions League final - commercial partners and their agencies.


Key responsibilities:

- Identify the expectations and requirements of all target groups in cooperation with the relevant target group owners
- Support the development and oversee the implementation of hospitality programmes for all target groups (commercial partner guests, VIP guests, official guests and finalists' guests) according to their various requirements
- Ensure regular and efficient communication, coordination and alignment with all relevant internal counterparts and with external parties, such as commercial partners and their agencies, UEFA's marketing agency and hospitality service providers, to guarantee smooth project planning and delivery
- Prepare tender documents and manage bidding processes with a view to selecting the most suitable service providers and propositions offering the best value for money, creativity and reliability
- Work with commercial partners and their agencies to coordinate and approve activation plans and hospitality layouts with UEFA's marketing agency, the relevant hospitality service providers and internal counterparts
- Support all relevant stakeholders and service providers in the development and implementation of the look and feel, branding and decoration concepts as well as other production services (e.g. audio, video and lighting, entertainment, guest hosts and tent infrastructure, if applicable) in the various hospitality areas
- Assist all relevant stakeholders and service providers with the development and implementation of catering programmes
- Coordinate and establish all project milestones and deadlines and ensure that they are met
- Support budget management and ensure adherence to the agreed budget while looking for smart opportunities and solutions to achieve savings
- Establish and coordinate logistics and the operational planning of set-up and dismantling with all parties and services concerned
- Oversee on-site implementation in accordance with the defined and approved plans
- Prepare and attend all relevant site visits, meetings and workshops
- Compile presentations and documents for internal and external stakeholders
- Handle project administration (accreditation, invoicing, reporting, internal project planning, etc.) and debriefings
- Support the Hospitality Production team as required in the planning and delivery of other events


Profile:

Experience required:
- from 4 to 6 years / In event management, involving planning and managing complex large-scale events in an international environment.
- from 4 to 6 years / In the sports hospitality business.

Education:
- Bachelor's In a relevant field, preferably business administration, event management or sports management.

Languages:
- English / Advanced

Additional requirements:
- Budget Management / Advanced
- MS Excel / Advanced
- MS Outlook / Advanced
- MS PowerPoint / Advanced
- MS Word / Advanced
- Project Management / Advanced
- Hands-on team player
- Service and detail-oriented approach
- Willingness to travel
- Eagerness to work in a fast-paced environment
- Strong resistance to stress
- Additional languages would be a plus