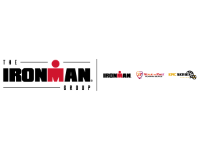 Front-End Developer, Digital Marketing (m/f/d) for Europe, Middle East and Africa
Verbände & Großereignisse
Vollzeit
Wettbewerbsfähig
25 / 04
Act as key contact between the digital marketing team in Europe, Middle East and Africa and the global digital marketing and Web IT team in our US headquarter in Tampa, Florida.
Full description
About Ironman
The IRONMAN Group operates a global portfolio of events that includes the IRONMAN® Triathlon Series, the IRONMAN® 70.3® Triathlon Series, 5150™ Triathlon Series, the Rock 'n' Roll Marathon Series®, IRONKIDS®, ITU World Triathlon Series, premier running events including the Standard Chartered Singapore Marathon™ and The Sun-Herald City2Surf® presented by Westpac, Ultra-Trail® World Tour events including Tarawera Ultra and Ultra-Trail Australia™, mountain bike races including the Absa Cape Epic®, road cycling events, and other multisport races. The IRONMAN Group is the largest operator of mass participation sports in the world and provides more than a million participants annually the benefits of endurance sports through the company's vast offerings. Since the inception of the iconic IRONMAN® brand and its first event in 1978, athletes have proven that ANYTHING IS POSSIBLE® by crossing finish lines around the world. Beginning as a single race, The IRONMAN Group has grown to become a global sensation with more than 235 events across 55+ countries. The IRONMAN Group is owned by Advance (www.advance.com), a private, family-owned business. For more information, visit www.ironman.com.
For our IRONMAN Europe, Middle East and Africa business and based in Klagenfurt, Austria we are actively looking for a highly motivated, fluent English speaking:
Front-End Developer, Digital Marketing (m/f/d)
for Europe, Middle East and Africa
Key Responsibilities
Maintain and develop our core web and app applications in Europe, Middle East, and Africa.
Act as key contact between the digital marketing team in Europe, Middle East and Africa and the global digital marketing and Web IT team in our US headquarter in Tampa, Florida.
Maintain, develop, and deliver Front-End marketing content support (e.g., via JavaScript, CSS, Plugins) for our local event marketing team in Europe, Middle East, and Africa.
Willing to put effort into communicating projects and offering trainings across departments.
Develop internal processes and standards for web and app support and development.
Prepare technical documentations and development schedules. Establish best practice.
Monitor, understand, communicate, and drive awareness for industry web and app trends (design, usability, UI/UX, user behavior, content management systems, mobile design etc.).
The person has and communicates a strong understanding of the entire web development project process, including discovery, design, development, and deployment.
Skills and competencies
Bachelor or IT College/School degree in Information Systems, Computer Science, or related field preferred or equivalent work experience in lieu of degree.
2-3 years of work experience in front end development (HTML5, CSS, WordPress Themes & Plugins, Bootstrap, JavaScript and jQuery, Cross Browser Development, Responsive / Mobile first design) and content management systems (Sports Engine, WordPress). If you have the skills but less than 3 years' experience – tell us why you are the candidate (show us examples of past work and capabilities via portfolio or provided URLs).
Comfortable working with debugging tools (like Firebug, Chrome inspector, xdebug for php).
Knowledge of how to interact with RESTful APIs and formats (JSON, XML).
Proficient understanding of code versioning tools, git preferred.
Ability to understand CSS changes and their ramifications to ensure consistent style across platforms and browsers.
Ability to estimate time and level of effort for front-end development tasks.
Troubleshooting / problem solving and experience with testing/staging environments.
Install, test, and debug WordPress plugins, and create custom plugins as needed.
Communicate technical issues and solutions across departments.
Work both independently and with other developers (mainly global).
Fluent in English, both written and spoken.
Detail oriented, well organized, self-motivated and deadline focused.
Basic understanding of SEO and accessibility best practices is a plus.
Experience in other custom application development (CRM, PHP, Custom APIs) a plus.
Managing a direct report, a plus.
Experience in sports or interest in endurance sports a plus.
What we offer
We enable flexible working hours, and home office, subject to certain conditions.
Attractive salary, and annual bonus remuneration payment based on personal and company performance.
Endurance event entry benefits.
Travel to other European countries.
Open, modern and friendly working environment with a strong culture across EMEA.
Opportunity to be creative in your work and the possibility to develop your own ideas and concepts.
Informal and relaxed dress codes.
Part of a market-leading, growing global endurance sport Company.
A contract will be made based on a full-time employment. We are looking forward to receiving your application including your salary expectations and your notice period.
Are you interested? Please apply below.