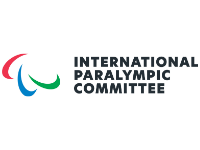 Finance Senior Manager (f/m/x)
Vollzeit
Wettbewerbsfähig
15 / 04
The International Paralympic Committee (IPC) offers the position of a full-time Finance Senior Manager (f/m/x) in a multi-cultural team at the IPC Headquarters in Bonn, Germany, as soon as possible. For this position, we will review applications and interview candidates on a rolling basis. The successful candidate may be subject to a personal background check.
Full description
ABOUT THE IPC
At the IPC, we work as one team, aligned and focused on fulfilling our vision and mission. The IPC's vision is for an inclusive world through Para sport. We believe that Change Starts With Sport, and that the work of the Paralympic Movement is a catalyst for driving social inclusion and advancing the UN Convention on the Rights of Persons with Disabilities and the UN's 17 Sustainable Development Goals. The IPC seeks to use the influential global position of the Paralympic Movement and the growing profile of Para athletes to challenge the stigma attached to disability and empower social transformation.
The IPC is the global governing body of the Paralympic Movement. We supervise the organisation of the Paralympic Games and Paralympic Winter Games and serve as International Federation for 10 Para sports. We enjoy a positive working relationship with the IPC Governing Board, members of which are democratically-elected every four years by the IPC General Assembly. The IPC is a purpose-driven non-profit association. Our mission is to lead the Paralympic Movement, oversee the delivery of the Paralympic Games and support members to enable Para athletes to achieve sporting excellence. Since 1989, we have been creating change through sport with the Paralympic Games and Paralympic athletes at our core.
ROLE
Core responsibilities include:
Management of all accounting processes, supervision of invoicing, bookkeeping and payments and preparation of annual accounts and annual external audits in line with the financial systems and in co-operation with finance team (4 FTE) and IPC Finance Director
Co-operation and liaison with external auditors, finance and tax authorities, ensuring the compliance with German/International tax laws
Preparation and delivery of trimestral reports to internal budget owners
Ensure the further development of financial functions and systems
Work closely with the respective IPC departments and the Agitos Foundation to ensure effective financial management
Core requirements include:
At least seven years working experience and a proven track record in operating NGOs
Operational and financial management skills are essential; knowledge of German legal and finance systems is fundamental
University master's degree or equivalent education in a relevant field (i.e. "Bilanzbuchhalter HGB")
Outstanding interpersonal and communication skill, and the ability to work with colleagues, partners and programmes in different parts of the world. Working experience in a developing country would be an asset
Excellent German and English language skills are mandatory
Be able to operate and multitask in an environment under given deadlines
Availability for occasional business travel
Excellent use of Microsoft Office (Word, Excel, PowerPoint and Outlook)
Have deep passion and commitment to work for an international organisation to contribute to a social change in society
Do you want to apply?
If you are interested and provide a good match with our requirements, please send your CV and cover letter in English in pdf format via the button below.
We especially encourage individuals with an impairment to apply; we support the relocation process and provide transitional accessible accommodation. For further information on the IPC, salary and relocation package, please contact us or visit our website.