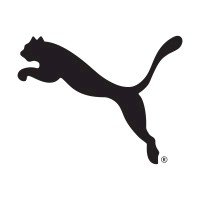 Event Retail Staffing Manager
Sportartikel
Vollzeit
Wettbewerbsfähig
8 / 06
Onsite – F1 races globally

The PUMA Group owns the brand PUMA, Cobra Golf and stichd. As official retail partner for Formula One, stichd oversees and manages all trackside merchandise operations at the vast majority of F1 races, with the objective of delivering a best in class experience for F1 fans across all applicable events.

With an extensive staffing operation involved across the retail program, you will play a vital role working in tandem with our trackside partner to establish a strong recruitment strategy and operational plan for all staff across applicable F1 events. This is a hands-on role, working closely with our trackside partner, and extensive international travel to F1 races will therefore be required.
Full description
Your Mission
• Liaise where required with local staffing agencies/local PUMA offices to ensure all necessary logistical and operational requirements linked to staff are met.
• Work with external parties to ensure all necessary information related to the event and the staffing plan is obtained and distributed as required in line with pre-event deadlines.
• Ongoing management of any staffing related issues that occur onsite – creating a seamless incident reporting structure and taking necessary action dependent on the situation.
• Coordination with trackside partner to ensure all compliances are met in line with country/regional laws and regulations.
• Assist in the ongoing management and creation of a clear onsite appraisal and check in process.
• Responsible for ensuring all staff members are excellent ambassadors for the stichd and Formula One brands – providing input and working alongside Event Experience team to ensure all staff trainings are line with expectations.
• Work alongside trackside partner and relevant teams to ensure all staff accreditation/car parking requirements are met.
• Continued review of internal and external staffing processes – identifying key areas of improvement and leading the way in improving these.
• Liaise where necessary and be the point of contact for wider stichd HR team on all trackside related matters.
Your Talent
• University degree.
• Experience with developing and managing large staff deployments at major events.
• Proven experience of recognizing and solving complex problems in a high-paced environment.
• Experience in dealing directly with temporary staffing agencies.
• Quick in adapting to new situations.
• Confident, outgoing, personable with ability to build relationships quickly.
• Excellent mediation and problem-solving skills, people focused.
• Strong understanding of employment laws.
• Ability & drive to travel intensively & frequently across the globe.
• English on a proficiency level, both verbally and in writing.