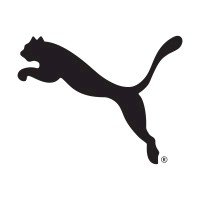 Event Retail Experience Manager
Sportartikel
Vollzeit
Wettbewerbsfähig
8 / 06
Onsite – F1 races globally

The PUMA Group owns the brand PUMA, Cobra Golf and stichd. As official retail partner for Formula One, stichd oversees and manages all trackside merchandise operations at the vast majority of F1 races, with the objective of delivering a best in class experience for F1 fans across all applicable events.

With an extensive staffing operation involved across the retail program, you will play a vital role working in tandem with our trackside partner to establish a strong recruitment strategy and operational plan for all staff across applicable F1 events. This is a hands-on role, working closely with our trackside partner, and extensive international travel to F1 races will therefore be required.
Full description
Your Mission
• Accountable for the execution of consistent and high standards of retail excellence in all stores.
• Create a visual merchandising concept for event retail with different store formats and executions according to brand guidelines and expectations.
• Ensure global standards of event visual merchandising are met by conducting regular trainings and development workshops with relevant internal teams.
• Work closely with the Retail Operations Manager and our trackside partner to ensure optimal stock levels are allocated and maintained across all stores at applicable events.
• Ensure store layouts are commercially viable and appropriate for event retail.
• Creation and ongoing monitoring of key metrics such as footfall, popular items and customer feedback; reporting results back to key stakeholders whilst making strategic recommendations for future events.
• Identify any key areas for in-store development and work closely with internal and external teams to implement these.
• Liaise with third party suppliers in the delivery of any projects where applicable.
• People management of a small core onsite team, plus the local store managers.
• Provide input on the creation of key training programs for trackside staff and manage the onsite delivery of these alongside our trackside partner.
Your Talent
• University degree.
• Multiple years of experience in developing and managing international event retail events.
• Track record of developing retail store concepts and delivering a best in-class experience.
• Experience with managing, coaching & inspiring a team.
• In depth understanding of consumer-based retail business.
• Exceptional customer service focus and interpersonal skills.
• Dealing with international clients and working in sensitive branded environment.
• Ability to drive business through creativity, brand consciousness and commerciality.
• Ability to work independently while still working within a team environment.
• Ability & drive to travel intensively & frequently across the globe.
• English on a proficiency level, both verbally and in writing.