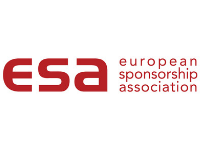 European Sponsorship Association Sponsorship Sales Certificate
Part-time, practical course to enhance and accredit your sales techniques and develop the skills necessary to build thriving commercial relationships with prospective or existing sponsors.
Full description
Actively involved in sales and marketing a sponsorship, or looking to develop best practice?
Introducing a qualification for sales practitioners wanting to enhance skills within the sponsorship industry. Practical, interactive part-time learning, with diverse, richly rewarding content across sports, cultural, charity, local government, entertainment and community sectors.
Four-morning sessions held in London over four weeks, covering:
Understanding sponsorship and its role in the marketing mix (trends and best practice concepts)
Ways in which to develop your sponsorship proposition and present compelling narrative to prospective partners
Understanding audience intelligence, prospecting and micro-communities
How to structure and develop a proposal
Pricing strategically and using a value-led technique
Negotiation and closing techniques
Effective presenting (including an intensive opt-in session)
Contract management
See the course syllabus here.
A formal, two-part assessment, comprising a written proposal and presentation
Responding to a brief, participants have two weeks to prepare their materials in advance of a presentation to the assessment panel
Final accreditation is split evenly across ability to demonstrate written and oral skills, including:

Understanding a client brief and connecting a proposition to its objectives
Creative approach to sponsorship sales; ability to offer flexible solutions
Confidence and authority in a live presentation environment
Product knowledge
Professionalism
Commercial acumen
Answering Q&A sessions.

Time commitment
With the majority of participants in full-time employment, care is taken to ensure that the course workload doesn't interfere with ongoing work commitments
Participants are given short exercises to undertake between sessions, with a further hour of commitment in time expected between sessions
Preparation for the final assessment amalgamates these exercises and requires probably a further half day of preparation time.

Who can do the course?
Anyone wanting to upgrade skills in sponsorship sales, or gain the necessary credentials to enter this sector.
What will I gain from doing the ESA Sponsorship Sales Certificate?
An ability to:
Show a clear understanding of sponsorship trends and best practice
Tailor proposals for each client and adapt to a variety of objectives
Display enhanced negotiation skills and pricing techniques
Present with confidence and exhibit the skills needed to win pitches.
Read testimonials from graduates here.
For more detailed information about the course, please visit ESA's website.
This course is delivered in partnership with Think! Sponsorship.
Specialisation:
Break into sports
Sports marketing, sponsorship and event management
Training mode:
Part-time Attendance
Location:
London, England
Duration:
25 days+
Start Date
January and June
Cost:
£500 - £1,000
URL:
https://sponsorship.org/sales_certificate/sc-home/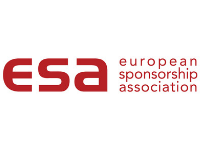 European Sponsorship Association