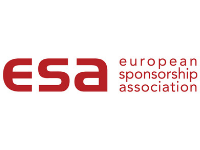 European Sponsorship Association Diploma
Part-time, distance learning, career-development course in sponsorship and sports marketing, comprising online learning with monthly live seminars (filmed), run annually over 7 months.
Full description
Take part in the 'must-have' ESA Diploma qualification – now seen by many employers as a prerequisite – to advance your career by building knowledge and learning more about the commercial world of sponsorship and sports marketing.
What is involved?
Online Study Notes split into six comprehensive modules:

Sponsorship Background
Sponsorship Landscape
Sponsorship Environment
Making Sponsorship Work
Sponsorship Activation
Research, Assessment and Evaluation
Download the full syllabus here.

Monthly seminars with sponsorship experts to reinforce learning (filmed for those unable to attend)
Course assessment via assignments and a project, resulting in a graded outcome, successful candidates are awarded the post-nominal letters 'Dip ESA'
One-to-one tutorials with the Course Director for distance learners
Network with fellow students from varying backgrounds
A formal graduation ceremony.
Time commitment
One evening per week and one full weekend day per month:

Two assignment questions per module (900 words max)
Set Brief, given at start of course, to be handed in at end.

Who can do the course?

Anyone wanting to upgrade their skills in sponsorship and sports marketing, or gain the necessary credentials to enter this sector
Those wanting to learn about sponsorship outside their current environment
Anyone at any level from corporate sponsors, rights holders, agencies and suppliers, to graduates
International students very welcome – online course with no geographical boundaries.

What will I gain from doing the ESA Diploma?

A full 360 view of sponsorship and a deeper understanding of what's involved in this industry
The confidence of knowing you have sponsorship credentials valued by employers

Read testimonials from graduates here.
Want to hear more about the course before signing up? Attend our Introductory Session.
For more detailed information about the ESA Diploma, visit ESA's website.

Specialisation:
Break into sports
Sports marketing, sponsorship and event management

Training mode:
Part time Blended
Online, with seminars in London, England

Duration:
25 days+
Start date
January

Cost:
More than £1,000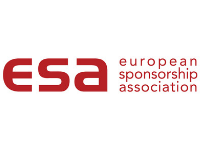 European Sponsorship Association