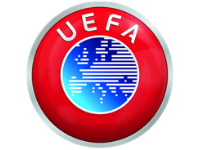 Corporate Lawyer
Verbände & Großereignisse
Vollzeit
Wettbewerbsfähig
7 / 06
Full description
Job information:

Division / Unit: Legal Affairs / Corporate Legal Services
Contract type: Permanent
Start date: 01.06.2023
Location: Nyon

Main goal:

The Corporate Lawyer provides UEFA and its subsidiaries with legal advice on various corporate legal matters (corporate transactions, data protection, contracts, HR and employment matters, visas and immigration, etc.). The role also involves providing legal support in relation to all event-related corporate legal matters (reviewing, drafting and negotiating contracts, assisting with bids, etc.).


Key responsibilities:

- Drafting, negotiating and reviewing UEFA's corporate contracts with service providers, UEFA member associations and other sports organisations
- Providing legal support in relation to data protection regulations and their implementation
- Providing the Human Resources unit with legal support to ensure compliance with employment law, social security legislation and work permit requirements
- Providing legal support in relation to visas and immigration matters
- Ensuring that UEFA's regulations, agreements and other documents comply with Swiss law
- Providing UEFA and its subsidiaries with legal support, research and opinions on various corporate and contractual matters
- Providing legal support and reviewing documentation on various financial operations (loans, debt restructuring, ad hoc structures, etc.)
- Preparing records and legal documents for senior management
- Handling statutory matters and corporate registrations
- Providing legal support for corporate matters relating to the organisation of UEFA competitions and events
- Providing event managers, UEFA member associations and European football clubs with legal support in relation to Swiss corporate law and legal governance issues

Profile:

Experience required:
- At least three years' experience working as a corporate or commercial lawyer within an international organisation or law firm.
- At least three years' experience working in corporate and/or compliance matters.
- Experience working in the sports industry would be an asset.

Education:
- Bachelor's in law (having passed the Swiss bar exam would be an asset).

Languages:
- English / Proficient
- French / Proficient

Additional requirements:
- MS Office / Advanced
- Excellent drafting and oral advocacy skills
- In-depth knowledge of Swiss law
- Any other languages would be an asset