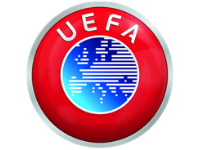 Consumer Research Expert
Verbände & Großereignisse
Vollzeit
Wettbewerbsfähig
11 / 10
Full description
Job information:

Division / Unit: Marketing / Marketing Activities
Contract type: Permanent
Start date: 01.10.2022
Location: Nyon

Main goal:

The market environment and business models are evolving faster than ever in the sports industry, and understanding fan behaviour is absolutely critical when developing existing and new businesses. As a Consumer Research Expert, you will generate and communicate insights from primary and syndicated research to support managers and other internal clients effectively in their efforts to advance UEFA's competitions and our sport.

UEFA's market research programme is one of the few in the world collating marketing insights about the most popular sport on the planet. This is a unique opportunity for the right candidate to bring their expertise to the table with a view to expanding the programme further.


Key responsibilities:

Our market research programme provides insights and reports relating to the world's best-known football competitions, football development activities, and fan and consumer engagement with football, sports generally and the related media and technology.

It covers global media and audiences, consumer research, valuations, digital and social media, and specific stakeholder client servicing and support areas. Across the entire programme, high-quality deliverables are ensured and results are communicated concisely.

The focus of this role is to:
- provide leadership in consumer research, including managing and executing projects from the gathering of requirements through to presenting and communicating insights to a wide range of internal and external stakeholders;
- build strong, collaborative and service-oriented relationships across all relevant UEFA divisions and work with UEFA agencies and vendors to better serve the needs of internal clients and become a credible point of contact;
- coordinate and source research to assist key strategic marketing decisions;
- report on KPI tracking in order to help the unit to take a more marketing-oriented approach to its core activities;
- prepare concise and precise research presentations;
- manage research projects across other areas (e.g. media research, consumer research, valuation, digital and stakeholder support), ensuring the quality of deliverables and communicating objectives and results concisely across UEFA research projects;
- manage the administration of projects, including project management as well as managing and reporting on budgets and invoicing.



Profile:

Experience required:
- more than 7 years in marketing, research or the sports industry
- more than 7 years in project management

Education:
- Bachelor's in marketing, research or another relevant discipline

Languages:
- English / Proficient

Additional requirements:
- Budget Management / Advanced
- Project Management / Advanced
- Very good knowledge of quantitative and qualitative methodologies conducted both online and on-site and of research design, panel management, statistical analysis, reporting and presentation, with an emphasis on turning complex data and analyses into concise stories that are easily communicated
- Knowledge and experience of end-to-end consumer research project management
- A good balance of theoretical and practical skills, solid analysis and presentation abilities, and a proactive, solution-oriented mindset
- A good understanding of business and marketing in the sports and football industries, including an understanding of media distribution, sponsorship and licensing business models
- Knowledge of and interest in the latest advancements in consumer research, practical knowledge of and self-reliance when using digital and analytical tools, and excellent desk research skills
- An understanding of advanced trends and scientific advancements in research technologies, computer science (Python scripting) and process automation would be a plus