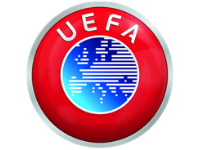 Central Services Team Leader
Verbände & Großereignisse
Vollzeit
Wettbewerbsfähig
7 / 12
Full description
Job information:

Division / Unit: Operations / Event Operations
Contract type: Fixed Term
Start date: 16.01.2023
End date: 31.08.2024
Location: Nyon

Main goal:

The role of the Central Services Team Leader is to assess, plan and provide support service logistics for staff and suppliers working on the EURO 2024 tournament. This is done using the EURO 2024 staffing plan in UEFA's FAME database, which is maintained and updated through regular meetings with all EURO projects. The database is used to manage requests for accommodation, travel, transfers, accreditation, uniforms and catering.

This role is particularly focused on assessing needs, managing accommodation requests and planning and booking travel services for international staff ahead of the tournament. The position-holder will work closely with UEFA's in-house travel agency.

During the tournament phase itself, the Central Services Team Leader will be responsible for the change management tool and will coordinate late requests and changes to pre-booked services.

Reporting to the Senior Central Services Manager, the Central Services Team Leader will be part of a dynamic team and will work closely with internal stakeholders as well as external suppliers.

Key responsibilities:

* Manage accommodation requirements and changes associated with travel bookings
* Supervise requests received from other services
* Manage training requirements and related services
* Help with populating, maintaining and updating the EURO 2024 staffing plan through the database
* Provide database training and support to project leaders and external suppliers
* Handle the change management tool, communication lines and the tournament operations hotline
* Coordinate, set up and execute training sessions for the event-time hotline team
* Assist with the management of the EURO team
* Lead the organisation of the draw for the EURO 2024 finals
* Help other team members in relation to other events if required

Profile:

Experience required:
- from 4 to 6 years / experience in project planning and management, staff logistics for large-scale events
- from 1 to 3 years / experience in working on-site at an international sports event, event databases, change management or hotline procedures.

Education:
- Masters degree in tourism, hotel, travel or sports management

Languages:
- English / Proficient
- French / Advanced
- German / Advanced

Additional requirements:
- Budget Management / Advanced
- MS Excel / Advanced
- MS Outlook / Advanced
- MS PowerPoint / Advanced
- MS Project / Advanced
- MS Word / Advanced
- Project Management / Advanced
- Organisational skills
- Leadership skills
- Good understanding of the event management industry
- At ease with figures and reporting
- IT skills (e.g. MS Office, Teams, SharePoint)
- Experience working with databases
- Budget management skills
- Service-minded and solution-oriented
- Excellent attention to detail and process-oriented
- Proven ability to work in a team (internal and/or across units) and to manage staff
- Ability to communicate easily with people of different cultures and client with different expectations
- Ability to manage conflicting situations and to handle stress
- Motivated and capable of motivating a team
- Ability to take initiative and make decisions
- Ability to deal with multiple priorities/deadlines
- Innovative and collaborative, with a flexible approach to last-minute changes and tight deadlines
- Happy to help other team members when required
- Willing to travel 15-20% of the year