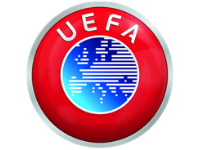 Business Manager
Verbände & Großereignisse
Vollzeit
Wettbewerbsfähig
7 / 07
Full description
Job information:

Division / Unit: Football / Football's Planning & Services
Contract type: Permanent
Start date: 01.08.2022
Location: Nyon

Main goal:

As a member of the Football Planning & Services Unit, the Business Manager assists the Football Division in its business operations, financial steering, operational efficiency, resource optimisation, digitalisation and project management, with special attention to optimising internal processes.
The Business Manager supports the Football Director and the leadership team in all financial and business matters and facilitates the decision-making process by providing ad hoc financial reviews and analyses. The position reports to the Head of Football Planning & Services and acts as the division's point of contact with the rest of UEFA for strategic, organisational, financial, technology and innovation topics.


Key responsibilities:

- Identifying, designing and implementing initiatives to optimise spending by improving operational and resource efficiencies;
- Helping the Football Division's leadership team to identify and implement annual objectives, financial and operational targets and KPIs;
- Handling budgets, assisting the Head of Football Planning & Services with the unit's budget and the Football Director with the division's budget;
- Helping the Head of Football Planning & Services with organisational and HR matters, e.g. organisation design, reorganisations, appointments, promotions, facility management;
- Carrying out financial simulations and cost-benefit analyses for new projects to assess their impact on the organisation's resources and activities;
- Developing conceptual frameworks for business-driven decision-making;
- Assessing the expected value of new digital solutions with business case calculations, e.g. ROI, NVP;
- Analysing the division's consultancy and supply contracts and agreements in cooperation with Finance, Procurement, ICT and the business units, and draft recommendations for optimising them to meet operational needs in line with UEFA's governance guidelines and best practices;
- Acting as the Football Division's key contact with other UEFA organisations (e.g. the UEFA Innovation Lab) for innovation topics and latest trends, e.g. data strategy, metaverse, NFTs, blockchain, collaboration with start-ups and universities;
- Performing business analyses for UEFA competitions, bid requirements and bids to host UEFA events, providing recommendations to senior management and helping to draft executive committee evaluation reports;
- Setting up and maintaining business dashboards for the Football Division, working together with division data analysts to ensure proper collection, accuracy and use of data;
- Reviewing English documentation, e.g. regulations, circular letters and Executive Committee documents.

Profile:

Experience required:
- A minimum of 3 years' experience in corporate finance, corporate strategy, business development, management consulting, working with senior management and with cross-functional leadership;
- Experience working for a sports federation, club or agency would be an advantage;
- Strong business acumen, ability to provide strategic business recommendations to senior management;
- Experience in running cost optimisation, digitisation and efficiency improvement projects

Education:
- Bachelor's degree (or equivalent) in management, finance, business, science, technology, engineering or mathematics required;
- MBA/Master's degree (or equivalent) from an accredited university would be an advantage

Languages:
- English / Proficient
- Working knowledge of any other European languages would be an advantage

Additional requirements:
- Good communication skills and excellent written English
- Trustworthy with strong sense of confidentiality and business ethics
- Excellent interpersonal skills for direct interaction with all levels of management in an international environment
- Proactive cross-functional working experience, e.g. Finance, HR, IT, Procurement
- Ability to deal with uncertainty and handle unstructured information from various sources and turn it into concise, accurate executive summaries and recommendations for senior management
- Team player, assertive communicator
- Pragmatic spirit, good judge and solution-oriented
- Interest in new trends and technologies in the sports industry, e.g. data, sustainability, technology, new business models
- Structured, analytical and conceptual skills
- MS Office at an advanced level and very good reporting and data visualisation skills
- Strong commitment to quality and results
- Open-mindedness, proactivity, flexibility and adaptability